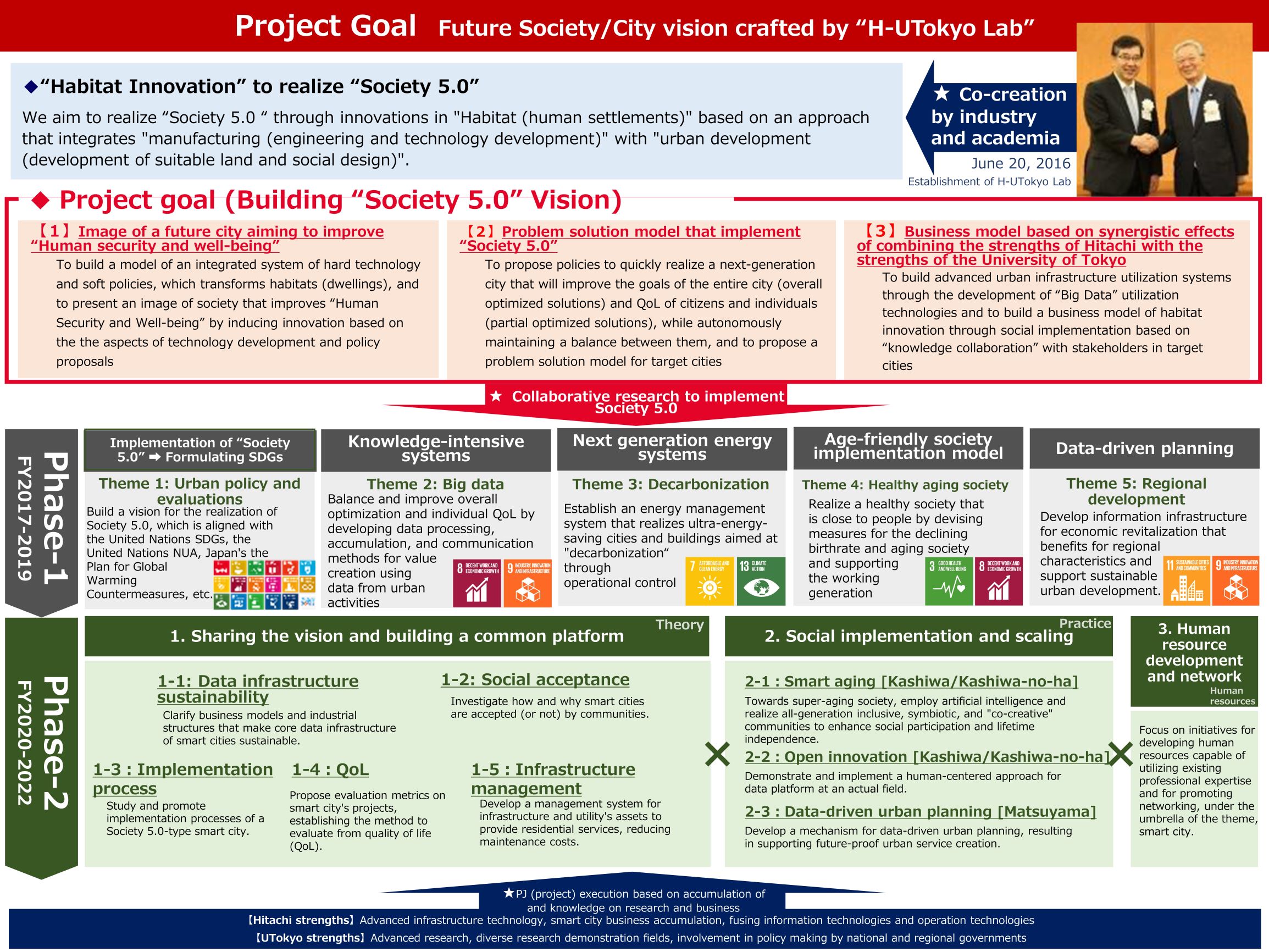 The habitat innovation project will be undertaken with the aim of realizing Society 5.0 through innovations in "habitats" (human settlements), based on an approach that integrates "manufacturing (engineering and technological development)" with "community design (development of suitable land, social design)."
The project is intended to achieve the following three goals.
[1] Image of a future city that aims to improve "Human Security and Well-being"
To build a model of an integrated system of hard technology and soft policies which transforms habitats (dwellings) and to present an image of society that improves "Human Security and Well-being" by inducing innovation based on the two aspects of technology development and policy proposals.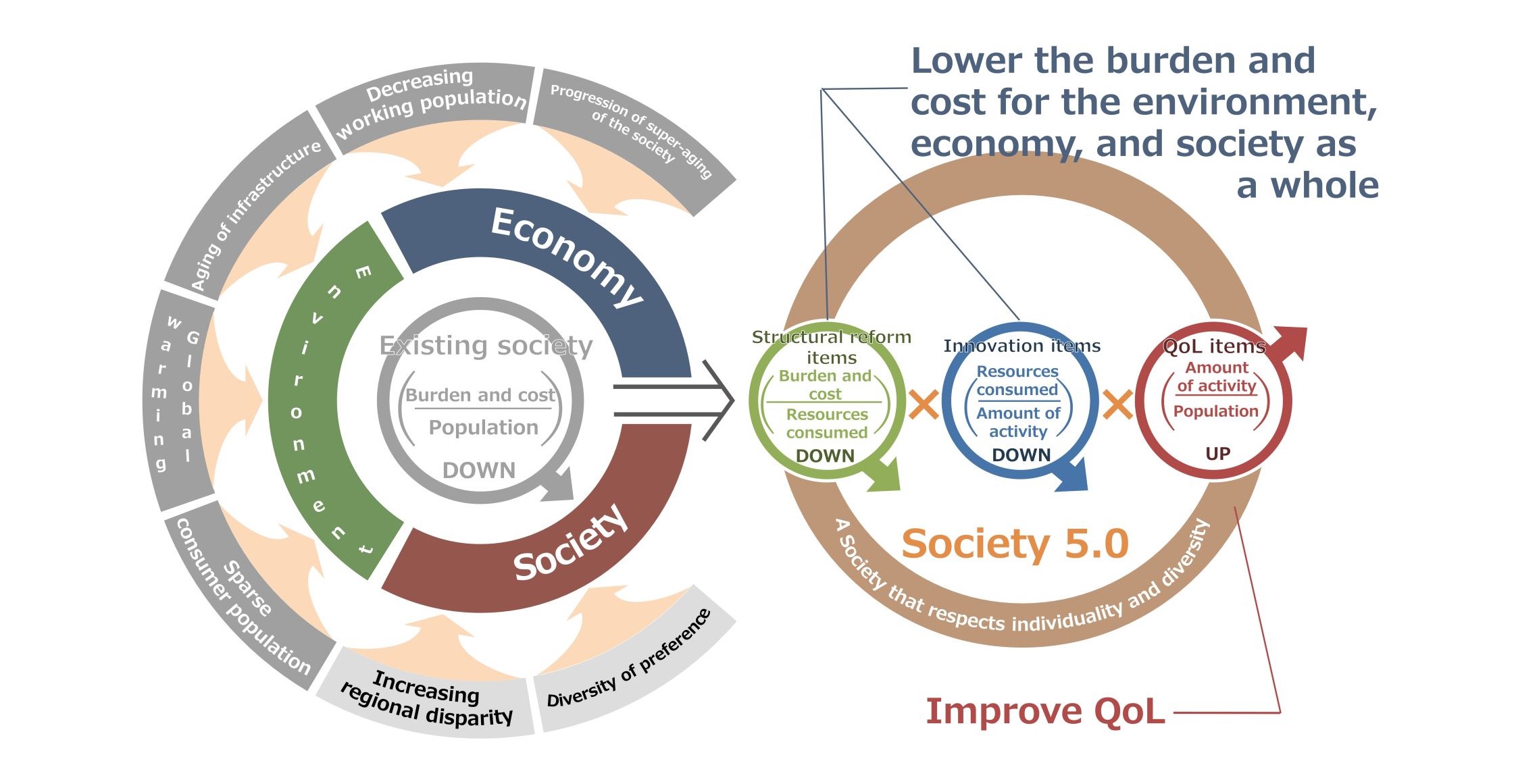 [2] Challenge resolution model that implement "Society 5.0"
To propose policies to quickly realize a next-generation city that will improve the goals of the entire city (overall optimized solutions) and QoL of citizens and individuals (partial optimized solutions), while autonomously maintaining a balance between them, and to propose a challenge resolution model for target cities.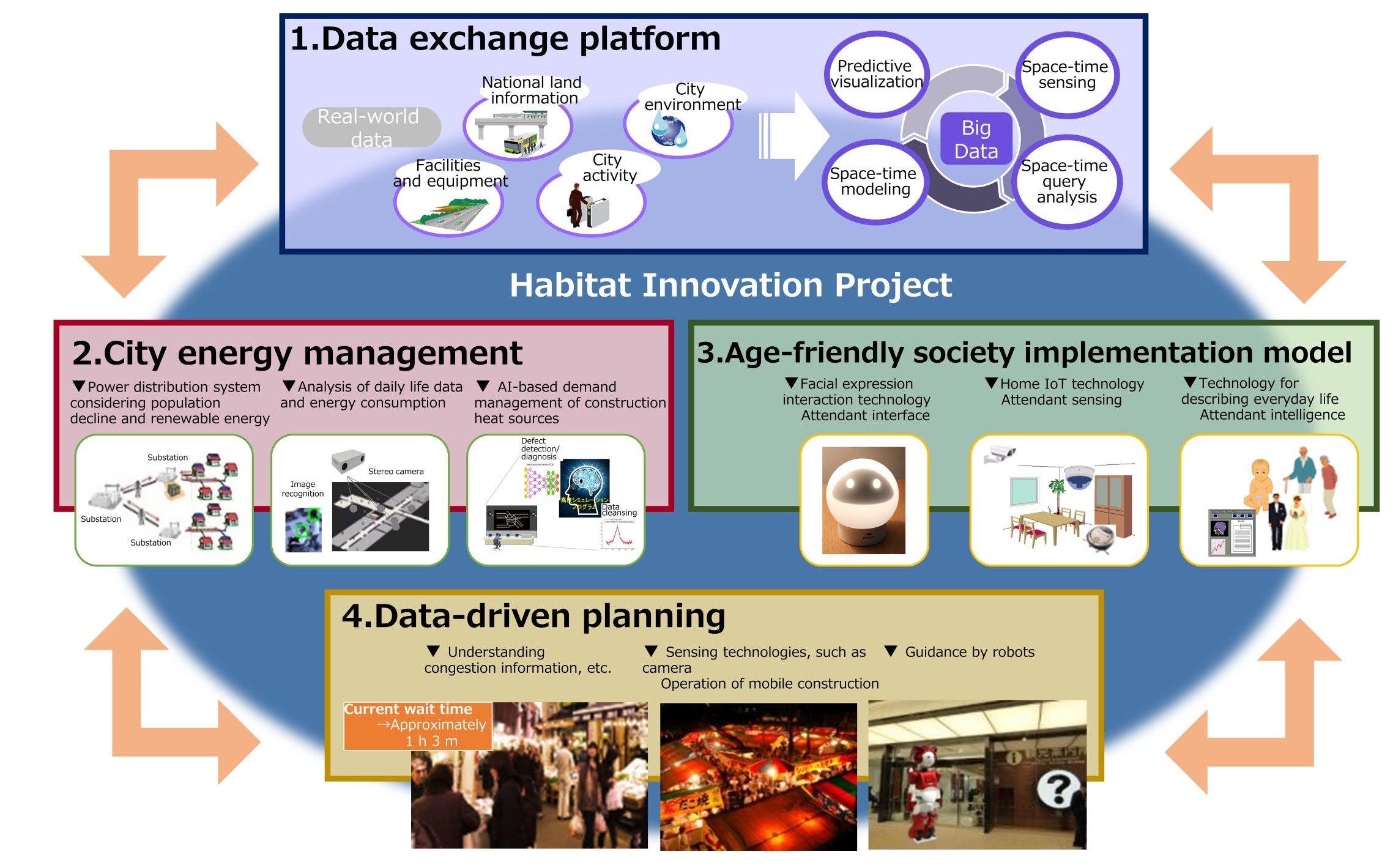 [3] Business model based on the synergistic effects of combining the strengths of Hitachi with the strengths of University of Tokyo
To build advanced urban infrastructure utilization systems through the development of "Big Data" utilization technologies, and to build a business model of habitat innovation through social implementation based on "knowledge collaboration" with stakeholders in target cities.